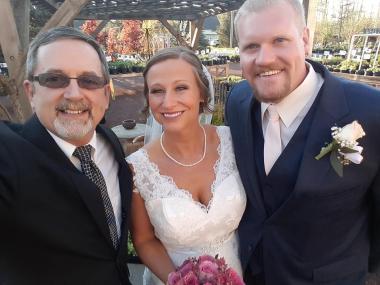 Dan and Myia were married on May 4 in Sycamore at the Blumen Gardens which is a nursery and garden store and also has a wonderful gift shop. They also host weddings and have a beautiful courtyard for weddings as well as "the Garden" room which is a great setting for wedding and receptions. Dan…
Check out my latest(link is external) about finding happiness despite our differences and Debbie's latest (link is external)article regarding healthy fighting. As always I hope you find them useful.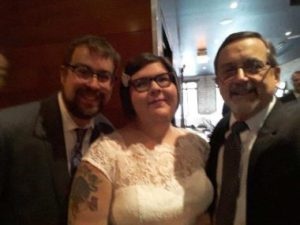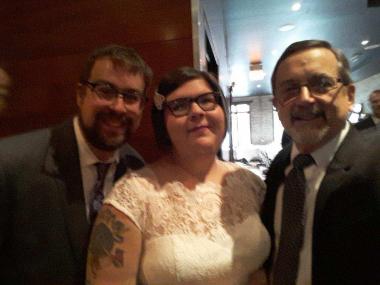 I was the officiant for the wedding ceremony of Grace and Mark on March 24th. The wedding took place at the Bristol on Damen in Chicago. We had the entire upper level and it's a nice spot for a group of 30 to 40 people. The friends and family of the bride and groom were…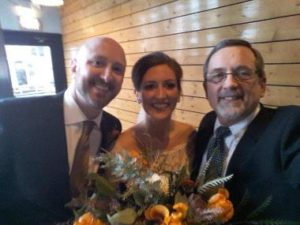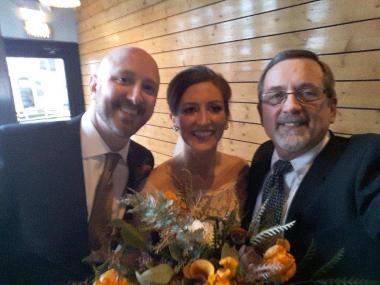 I officiated the wedding for Amy and Jordan on March 24th in Plainfield. The Venue is called Warehouse 109. One of one of the side walls has a dozen vintage Harley and Indian motorcycles on display. The wedding was originally planned to be outside but it was too cold of a March day and inside…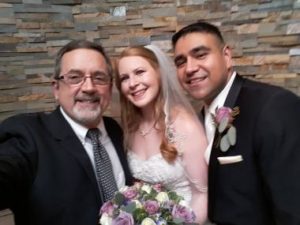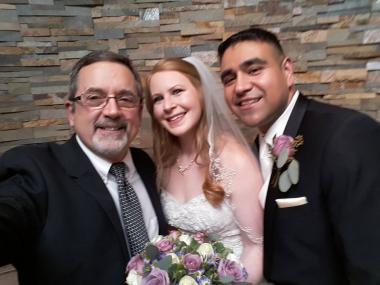 I officiated for Art and Michelle at Villa Olivia Olivia this Saturday. Afterwards I hurried to my grandson Gus's 2nd birthday party! I missed the cake and candles but got back in time to help him play with his new truck! What a fun weekend.
Our latest article is up When Everything Turns Into a Fight(link is external). We included a short video and worksheet to help you through the process. Let us know what you think!
As you plan your time for completing all the tasks on your list of wedding preparations, don't forget the officiant who will lead you through the actual wedding ceremony.  As soon as you know the date of your wedding it is wise to line up an officiant.  Professionals who are good at this job will…
It's been a while since I've posted. Debbie and I have been very busy lately. Between counseling, meeting with couples, and our office flooding there has been a lot going on. During the recent cold snap some pipes in the sprinkler system at our office froze and burst flooding one of our locations with several…
Hope you are doing well. We spent a wonderful Thanksgiving at home with our family this year. 3 of our children and 11 of our grandchildren were able to be with us. Our daughter who wasn't able to be there had a pretty good excuse. She delivered our 13th grandchild a few days after the…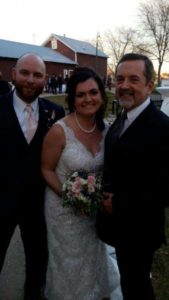 As usual Debbie and I have been very busy lately. We've been to Indiana to help chop wood to keep our grandkids warm this winter, spent some time in Wisconsin, and I've been lucky enough to officiate a few Weddings as well. Speaking of which, my schedule is filling up quickly. If you're looking for…